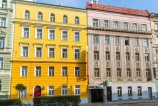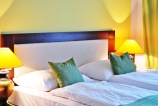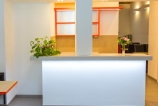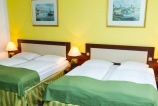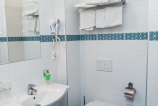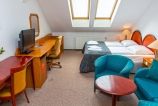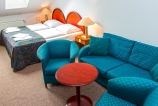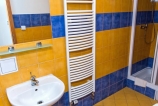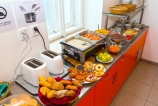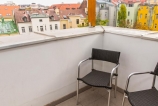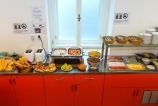 ---
Description
A modern three-star hotel in the centre of Prague, ABE Hotel offers pleasant accommodation in 36 comfortable rooms, a restaurant and a range of services including garage parking. The hotel is situated close to Wenceslas Square and Prague Congress Centre, making it an ideal place for exploring Prague, as well as for business trips. Near the hotel there is the I. P. Pavlova metro stop and tram stops. There are plenty of shops and many bars in the surrounding area.
---
---
Location
In the area of Prague 2 in the city center a short walk from Wenceslas Square.
---
Cuisine
Buffet breakfast from 7:00 to 10:00 am
---
Rooms Fund
Hotel has 36 standard rooms. The hotel has double, triple and quadruple rooms and apartments. Room equipment includes bathroom, TV, internet access.
---
Infrastructure
The hotel offers laundry, parking, car renta are available.
---
Site
https://www.hotelabe.cz/en/
---